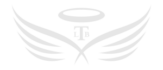 MONDAY, MARCH 5th at TWIN CREEKS COUNTRY CLUB
Tee It Up for Tatum is an annual golf tournament to honor Tatum Lee Blackburn and benefit the Healing Hearts Program at the Ronald McDonald House Charities of Central Texas.
Held each year in March, to coincide with her birthday, this is our signature event filled with love, joy and happiness.
The success of Tee It Up for Tatum is made possible by the love and support of a village. A village comprised of family, friends and individuals who believe families that experience the loss of a child should not have to do so alone. A village that believes each new life no matter how fragile, or brief, forever changes the world.
Welcome from the Blackburns
On March 3rd, 2015, Tatum Lee Blackburn forever changed our lives.
The impact of her brief presence touched the hearts of our family, friends, and caregivers who came together to support us through this difficult time. As parents, the thought of not being with our beautiful baby girl was one we had never contemplated, but one we were faced with.
In her honor, we are choosing to give back to programs created to assist families in the most tragic of losses: that of a child. Along with supporting these programs, we are seeking to provide an avenue for families in similar situations to find comfort in helping others during their time of grief.
We hope you will join us.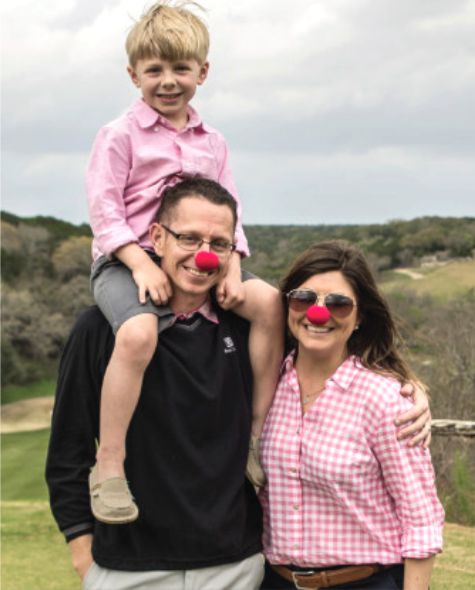 Graciously Hosted By:

Join Us:
Together, with our angel, we will help hearts heal.
Monday, March 5th, 2018 at Twin Creeks Country Club
3201 Twin Creeks Club Dr
Cedar Park, TX 78613
Scramble-Style Golf Tournament with Shotgun start at 10:00am
Player Entry Includes: Cart Fees, Driving Range, Food, Beverages, & Gift Bag compliments of our wonderful sponsors.
To Benefit:

Comforting and supporting families while honoring the lives of their children
At times, families faced with this tragic loss do not have the financial means to cover the cost of properly interring their child. Through our Healing Hearts program, families are provided burial assistance to help ease the financial burden.
Since inception, Healing Hearts has provided more than $800,000 in burial assistance funds and bereavement support groups. In 2014, Healing Hearts supported 150 families.
Located At: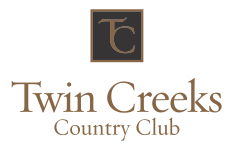 Austin's Premier Private Club with a Championship Golf Course

Twin Creeks Country Club is part of a 760-acre community that features the first signature golf course in the Austin area to be designed by Masters Champion Fred Couples.
"Playing this course will be what it would feel like if you just happened upon a golf course carved out of nature."
– Designer Lee Schmidte
CHECKOUT IS SECURE THROUGH PAYPAL.
To buy multiple items: Select one and then click "Continue Shopping" on Paypal.
You can adjust quantity of items in Paypal (ex: (2) Single Players & (4) Raffle Tickets).
Be sure to type NAME(s) and EMAIL(s) of players upon checkout.
Includes: Cart Fees, Driving Range, Food, Beverages, & Gift Bag

Entry Fees:
Single Player Entry – $150.00
Team Entry – $600.00
Sponsored By: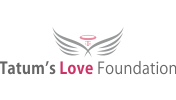 Generous contributions made by many of our In-Kind Sponsors. Proceeds benefiting the RMH Charities of Central Texas Healing Hearts Program.
Tickets are $25 and winners
will be drawn on event day.
You do not have to be present to win.
Click Here
to see our Raffle!
New items always being added!
Registration for all players will start at 8:30am. During registration, you will have the opportunity enjoy some breakfast treats along with purchasing mulligans and some secret goodies! You also get access to the Twin Creeks driving range, putting green, and pro shop.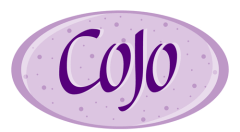 Box lunches from CoJo Unlimited Catering will be provided along with a drink ticket to purchase a beverage throughout the day.
At the conclusion of the tournament we will enjoy food while announcing the Tee It Up for Tatum Raffle winners, presenting tournament awards and give thanks to all who helped with this special day!

Top Notch will be taking care of all of us serving heavy appetizers after the tournament!

Whitestone Brewery will be featuring 4 of their amazing brews out on the course at 4 different holes. Which one will be your favorite?

All signage donated by our good friends at BIG MEDIA.
More exciting details to come!
8:30am - 9:30am

Welcome & Registration

Players will register, enjoy some breakfast treats, locate golf cart assignments, and be provided with a box lunch from CoJo Unlimited Catering and drink ticket. Raffle Tickets, Mulligans and more will also be made available for purchase during registration.

Shotgun start with traditional 4-man scramble style format. Closest to the pin and long drive contest on selected hole.  While you play, our friends at Whitestone Brewery will be featuring 4 of their amazing brews at 4 different holes. Which one will be your favorite?

3pm - 5pm

Closing Ceremonies

Tee It Up for Tatum Raffle drawing and awards presentation for low team score, closest to the pin, and longest drive. Food will be provided with a cash bar.
It's our Sponsors that help make this event special.
There are many sponsor levels available to help with the success of this event.
Please contact us today and lend your support.

Longest Drive
Potts Family






Our In Kind Sponsors
Thank you to many of our In Kind Sponsors for their generous contributions to our raffle. We had over 50 items last year! Proceeds benefiting the RMH Charities of Central Texas Healing Hearts Program. Click For Raffle Details.
Thank You for Visiting.
We hope you will join us.
For general questions or volunteer opportunities, please Contact Us
Each new life no matter how fragile or brief forever changes the World